Can you believe that tomorrow we'll be bidding farewell tho 2010 and welcoming 2011? Once again, I still can't believe this year went so fast. I don't have any resolutions yet but they will probably go on the lines of eating healthier, read more, save more money and set goals that are actually achievable... ha!
So, do you have plans for tomorrow? Do you know what you're wearing? I have no plans yet but seems like i'll be wearing my "tuxedo" pants with a nice sparkly top and some really nice shoes... all of this if the weather permits.
Here are some good ideas in case you are looking for something....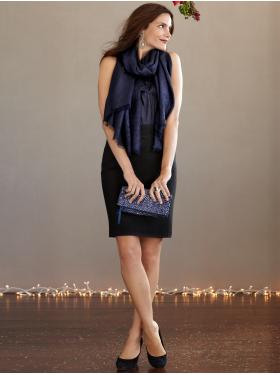 I love the sort of retro sexy look in this dress by
Ted Baker
... need nicer shoes though!
This jewel trimmed dress by
J Crew
is perfect to add some color your party!
This look by
Max Studio
the only thing it needs is the be at a party!
Have a great almost almost weekend and NYE Eve!